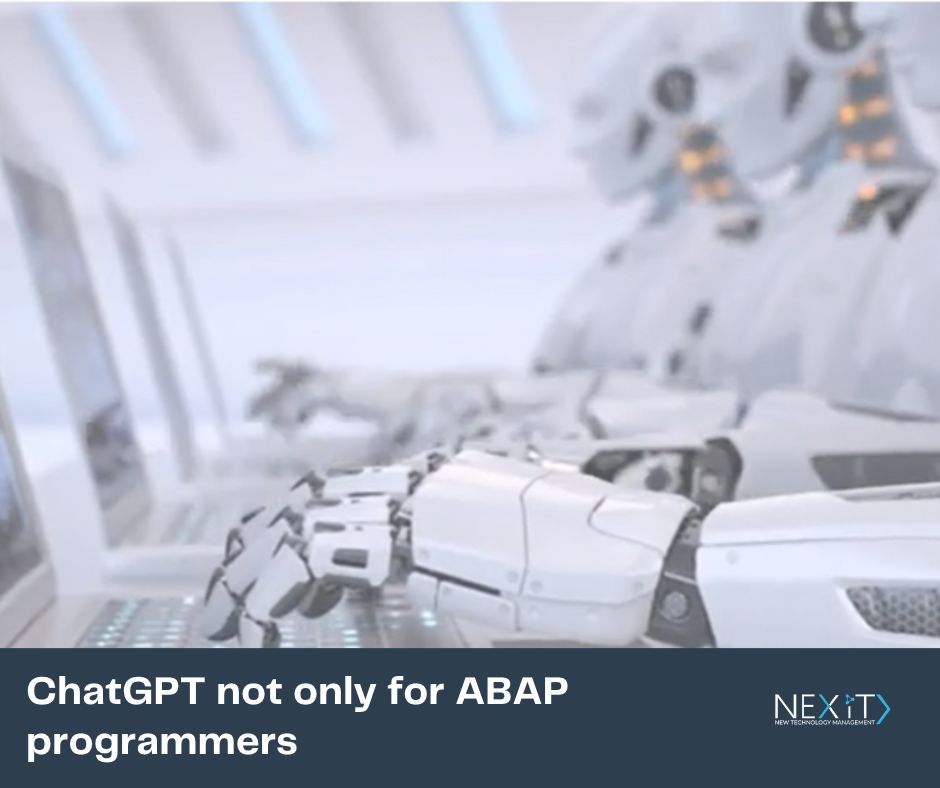 ChatGPT not only for ABAP programmers
February 13, 2023
We have integrated our Artificial Intelligence solutions with ChatGPT, a chatbot launched by OpenAI. Thanks to ChatGPT, Nexit applications such as AIutino and Sentimeil now offer better and smoother experience.   
We made a video to share with you all the advantages our services gained from ChatGPT, as well as how it has been integrated with already-in-use third part solutions.
The video is available on our YouTube channel or simply here. 
By the way… Do you know that the video itself is an instance of cooperation  between intelligences? The artificial one can perform tasks, but the human one reasons and creates. 
Request a free demo of AIutino and Sentimeil!